Welcome to Mr O'Connor & Mrs Willis'
Year 3/4
Class Page
Hello everyone. Welcome back!
We are very much looking forward to seeing the children and getting back to normal as best we can.
To safeguard yourselves and us, please use Class Dojo to communicate with us. Face to face meetings are not possible at this time. However, rest assured, we are here to answer your questions and queries should you have them.
Here's to a safe and successful autumn term!
Happy New Year to you all!
We hope you had a fantastic Christmas and New Year break. In Year 3/4, we are all raring to go for another exciting and inspiring year packed full of new learning and new experiences!
Spring 1 Half Term
This term we will be looking at extreme weather as part of our topic. This will link with the real-life experiences occurring around the globe as well. We will be talking about climate change and what that means and will be learning about other important countries on our planet.
The first 2 weeks back we are completing another One Book, One School focus where we select a single text and link multiple learning opportunities to it. This year's text is: Wanted: The Perfect Pet.
As you can see below, we had a really fun-filled autumn term crammed full of exciting learning. We are really looking forward to spring now!
Welcome back!
Hello parents!
We hope you had a wonderful summer and did lots of exciting things with the children.
We are looking forward to our new academic year and meeting the new children properly.
On this page, you will find information about our class and some of the learning that will take place.
Remember: please contact us on Class Dojo or see us at the end of the day if you'd like to speak to us about anything; we are always here to help.
Our first topic will be The Stone Age and Romans.
Happy New Year to all children and parents!
We hope you had a restful break and are looking forward to the new year as much as we are. Thank you all for your generosity and kindness with the gifts we have received, we are very grateful.
Spring 1
This half term our new topic will be looking at rivers and mountains. This is an extension of the knowledge the children have been building up in the last half term looking at the world and some of the countries that exist. We will be looking at specific mountains and rivers and comparing mountains and rivers of our own with rivers and mountains found elsewhere in the world. We are looking at trips for the children too which will link with this topic in particular!
We are sure the children will find this a fun and educational topic!
Welcome
Hello everyone,
Thank you for visiting our page! You will find lots of useful information here that relates to our class specifically. We will update the page regularly with information, documents, pictures and any other bits and pieces we'd like to share!
Please make sure you are signed up to and receiving messages on Class Dojo! Thank you.
Children collect Monster Points across the year now. The points they earn help them work their way up the rewards chart below! As you can see, there are some very exciting prizes for the children to earn!
Good Luck!
| | |
| --- | --- |
| Win a sticker | 10 points |
| Pick a new monster | 20 points |
| Sweet treat | 30 points |
| Go see Mrs O'Hare | 40 points |
| Treat box prize | 50 points |
| 10 mins extra break with a friend | 60 points |
| Pick another new monster | 70 points |
| Computer/iPad time (15 minutes) | 80 points |
| Have lunch in classroom with a friend | 90 points |
| Class Dojo Certificate | 100 points |
| Bring show and tell item in to share with class | 120 points |
| Desk swap (one day) | 140 points |
| Teacher's helper for the day | 160 points |
| Take 2 friends onto the adventure playground (15 minutes) | 180 points |
| Come into school in your own clothes for a day | 200 points |
| 20 minutes extra play with 2 friends | 220 points |
| Special Golden Dinner table at lunch with 3 friends | 250 points |
| Special certificate in school assembly with mom and dad invited to come in and see the award | 300 points |
| Spend an afternoon with Mrs O'Hare as a Deputy Headteacher | 350 points |
Autumn 1 Topic
As you know our topic the first half term is Egypt and Egyptians. We will update this page with work and pictures collected in class!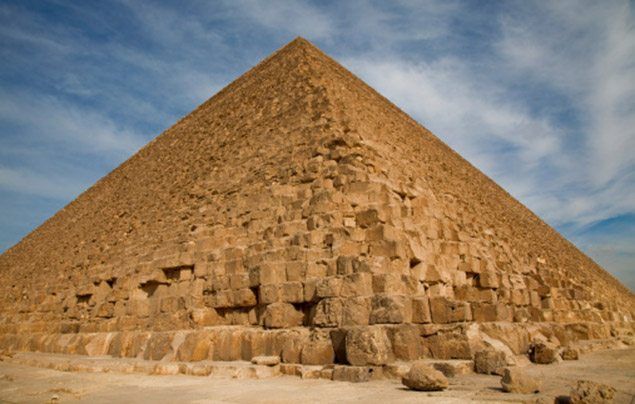 Newsletters for Year 3 & 4
Egyptian Homework and Letter